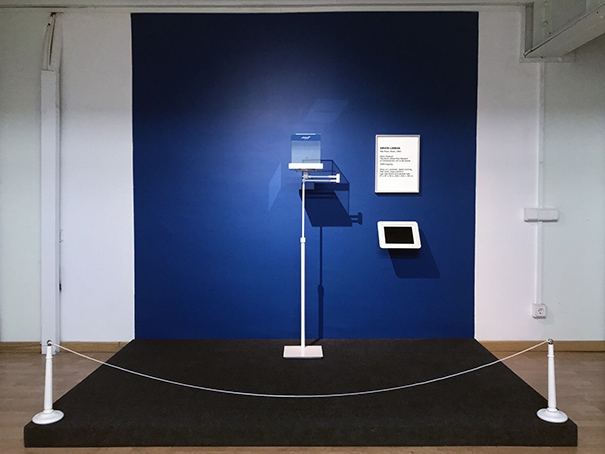 Davis Museum | The Davis Lisboa Mini-Museum of Contemporary Art in Barcelona was founded on Facebook in 2009. It is the first museum of contemporary art to be founded through online voting on social media. It functions simultaneously as a readymade sculpture, a collective work of art, and a temporary, mutable conceptual space more than a physical one. A challenge to the established art world. The Davis Museum is a non-profit artistic project that organizes and produces exhibitions, promotes research, and houses its own permanent collection of contemporary art. The Davis Museum organizes traveling exhibitions that visit other cultural hubs, museums, and institutions both domestically and abroad, inspiring discussion, thinking, and reflection. Its goal is to select, present, examine, disseminate, and preserve contemporary works of art by internationally famous and up-and-coming artists. The Davis Museum is an example of the rise of independent museums founded by artists to challenge the cultural hegemony of large establishments. The Davis Museum organizes exhibitions, uploads videos, and publications as an alternative channel of expressive information, all in an effort to increase the visibility of contemporary visual creation. And sure, rather than merely how we make art with more or less exhibition space or funding, it may be understood as a tiny revolution in the way we think, organize, and act politically and culturally.
formally recognizes the Davis Museum's permanent collection of contemporary art.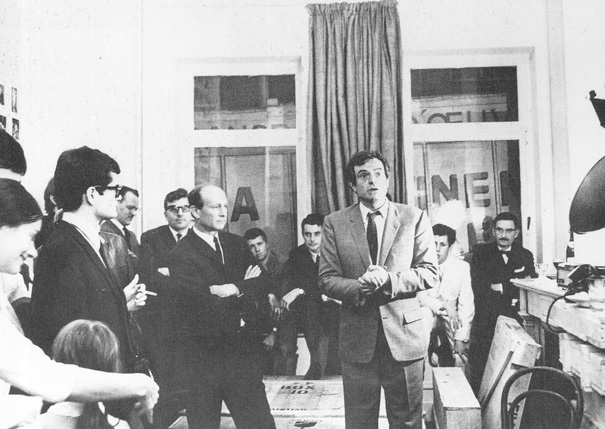 After taking part in the May 1968 student uprisings in Brussels, Marcel Broodthaers opened his museum to the public in September 1968 and introduced himself as the director. This bizarre and humorous deed marked the beginning of a brand-new framework for the museum institution. In this new framework, the artist was no longer a producer or was defined as such, but rather as an administrator who held the position of authority and decision-making. The museum piece by Broodthaers and his subsequent works showed a voluntary artistic practice free of the normal institutional influences. Broodthaers was positioned within those organizations that had hitherto been excluded from the conception and reception of the work of art by making his work the very core of administrative authority and ideology. He was able to express a critique while acting as an artist, an audience, and a reviewer.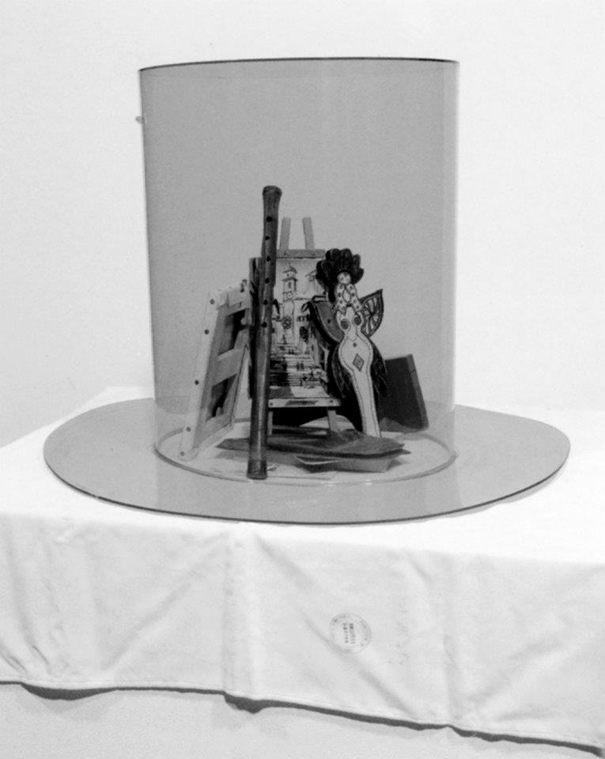 Fluxus described the mercantile products as the special object and the special manner of distribution from whence the art might take place and be observed, situating its entire creation in the realm of consuming culture. The Fluxushop, the Implosions, and the Cédille qui sourit were "companies" that attempted to function like artistic projects of production and distribution of a variety of objects and radically democratized tools. In many instances, this departure point led them to simulate "institutional" and "business" frameworks of presentation and distribution.
Another early example of the institutional critique of Fluxus was Filliou's Galerie légitime (Legitimate gallery). The "gallery," which was "founded" in 1966, was actually the artist's bowler hat (or its Japanese variant or cap), which was filled with manufactured goods, notes, and photographs of the artist's own works and those of other artists who had been selected by Filliou to "show" in one of his traveling "exhibitions."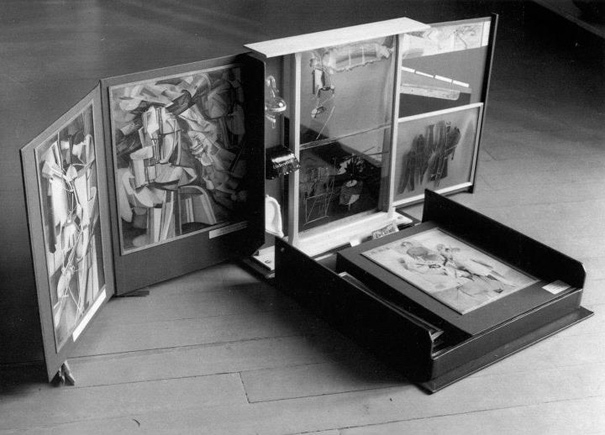 A significant retrospective of Duchamp's work, the Boîte-en-valise first opened in 1935 and has since included 69 copies, including miniature versions of a number of readymades. By condensing the museum show to a smaller, more manageable size, this "art book" eerily resembles a traveler's bag.